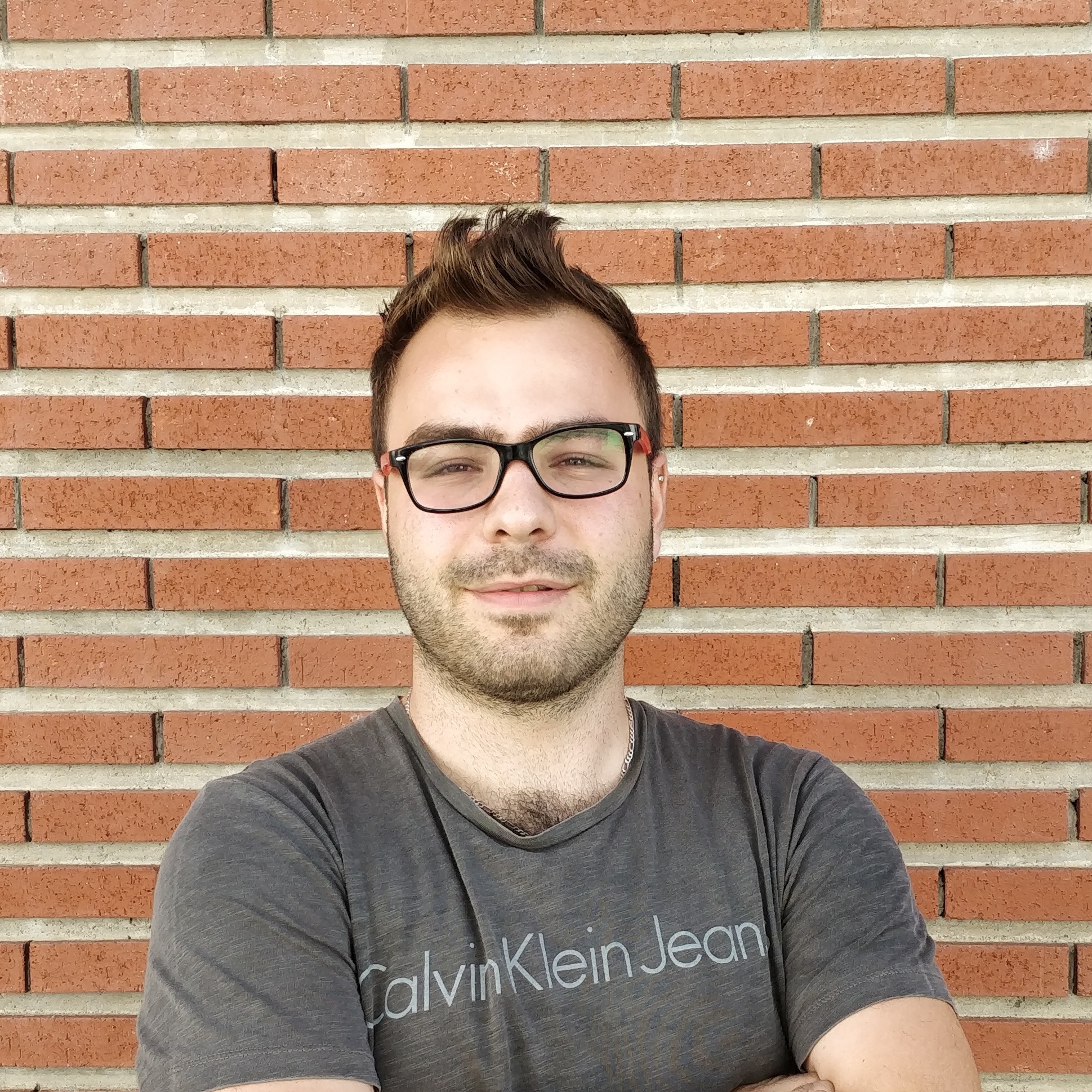 Veysel Ogulcan Kaya, MS
Ph.D. Student
---
● Highly motivated and innovative molecular biology grad with specialization in genetics, computational biology and bioinformatics.
● Experienced in development and execution of biotech projects.
● Passionate about learning new scientific skills.
● Enthusiastic team player adept at providing leadership while also learning from fellow team members.
● Experienced in managing multiple projects simultaneously.
EDUCATION
Sabanci University, Istanbul / Turkey 2018 - 2020
MSc in Molecular Biology & Genetics and Bioengineering w/ Thesis
Sabanci University, Istanbul / Turkey 2014 - 2018
BSc in Molecular Biology & Genetics and Bioengineering
Fh Aachen, Aachen / Germany 2013 - 2014
Mechanical Engineering / Preparation Year
EXPERIENCE
● Co-Founder & CSO at Molecs Biotech Inc. 5/2019 - 9/2020
Scientific and Project Leader at developing an Analysis Web Platform for RNA-seq experiments a. Supported and granted by ​TUBITAK 1512 b. Supported and granted by​ Sabanci University SuAsset ​ - Two times

Scientific and Project Leader for developing a Web Platform for NGS-based Cancer Diagnostics a. Supported and granted by ​ Bayer Pharmaceuticals
● Msc Thesis Project 9/2018 - 6/2020
Determining properties of the most frequent genetic variants in Glucocerebrosidase (GBA) gene involved in Gaucher's Disease and Investigating potential therapeutic applications
● Msc Side Projects 9/2018 - 6/2020
Investigation on novel PKC targets
Investigating genome-wide UV repair events of mouse lemur and human
Performing differential gene expression analyses and functional annotations of tumor suppressor genes
Investigating novel biocoatings to enhance heat transfer
● BSc Graduation Project II 9/2017 – 1/2018
Targeted Gene Delivery of Nucleic Acid-Based Molecules depending on Magnetic Transfection
● BSc Graduation Project I 2/2017 – 6/2017
Production of Recombinant Ago2 Protein and Ago2 Domains in DH5-Alpha E.coli and Pichia pastoris, Purification - Testing of RNA Binding Ability
● Sentromer DNA Technologies, R&D Intern 2017 (Summer Term)
Developing a Loop-mediated Isothermal Amplification Method for Point of Care Diagnostics

Developing an Oligonucleotide Ligation Method for Gene Synthesis
● Uludag University Cancer Genetics Lab​, Voluntary Internship 2016 (Summer Term)
DNA sequencing from patients' samples
Cancer driver mutation diagnostics and informatics
● Freshman Year Project Course - Molecular Dynamics & Visualization ​ 2015 Fall
Analyzing and simulating drugs entering cell membrane using VMD and NAMD
Collecting and managing data using Matlab
● Fh Aachen - Praktikum 2013 - 2014
Mechanical Engineering Internship
Electrical- Electronic Engineering Internship
Technical Drawing Internship
Web Programming Internship
Physics Internship
● Sabanci University Civic Involvement Project 2015 Fall
A voluntary helpful project with elementary school children who lives in poorer regions; which includes many activities such as playing educative games which they enjoy once a week.
Publications
● Akkose U., ​ Kaya V. O ​., Lindsey-Boltz L., Karagoz Z., Brown A.D., Larsen P.A., Yoder A.D., Sancar A., Adebali O. (2020) Comparative analyses of two primate species diverged by more than 60 million years show different rates but similar distribution of genome-wide UV repair events. Biorxiv Preprint
● Kaleli, H. N., Ozer, E., ​ Kaya, V. O ​., & Kutlu, O. (2020). Protein Kinase C Isozymes and Autophagy during Neurodegenerative Disease Progression. Cells, 9(3), 553. https://doi.org/10.3390/cells
● Zuvin, M., Kuruoglu, E., ​ Kaya, V. O ​., Unal, O., Kutlu, O., Yagci Acar, H., Gozuacik, D., & Koşar, A. (2019). Magnetofection of Green Fluorescent Protein Encoding DNA-Bearing Polyethyleneimine-Coated Superparamagnetic Iron Oxide Nanoparticles to Human Breast Cancer Cells. ACS omega, 4(7), 12366–12374. https://doi.org/10.1021/acsomega.9b
Dry-Lab Skills
Background in algorithms and software development
Next Gen sequencing technology, tool usage, and data analysis
Understanding & usage of biostatistics and bioinformatics algorithms
Scripting experience with Python, R, Julia and C#
Innovates on new methods / processes to extract actionable insight from large genomic datasets and contribute to the launch of new products
To perform machine learning and data-driven analyses to investigate the association between disease phenotypes and genetic variants for NGS analysis pipelines
Curate and manage large datasets, gather end user requirements
Evaluate tools and coordinate efforts between the project members to define, validate and implement software for data management and analysis
Work with a business development and product development team to evaluate new opportunities in algorithm and/or software development related to RNA-seq NGS applications
Wet-Lab Skills
Accurately, safely and appropriately use all the equipment regularly used in DNA manipulation, including balances, pipettes, electrophoresis and centrifuges
Prepare chemical solution and reagents to the precision appropriate to the task
Demonstrate knowledge of the biochemical basis underpinning the molecular biology techniques
Perform Site-directed Mutagenesis experiments, independently clone any gene into a plasmid vector (from RNA extraction, reverse transcription, polymerase chain reaction, ligation, bacterial transformation, to DNA extraction, DNA mapping and primer design)
Transfect plasmids and silencing RNAs to over-express or knock down protein expression in a primary cell line, extract protein, assess and quantify expression using Western blotting and Immunoblotting
Carry out molecular biology experiments and interpret the results, designing a strategy to circumvent potential failed experiments
Carry out mammalian cell culture techniques
Visualization of cellular proteins with Indirect Staining and Confocal Microscopy
Languages
Turkish / Native
German / B2 with Certificate
English / C2
Spanish / A1 – Entry Level (High School)
French / A1 – Entry Level (Elementary and High School)
Activities
Game Development with Unity Game Engine
Amateur 2* Sailor, SuSail – Sabanci University Sailing Club
1* Scuba Diver, SUSS - Sabanci University Underwater Sports Club
References
Available on request.
---