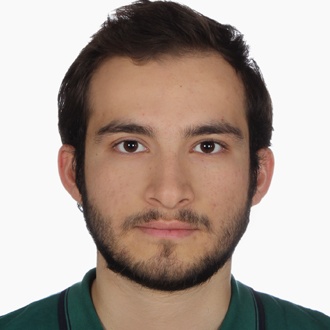 Omer Fatih Konar, BS
MS Student
---
Bioinformatician, Human-being, Cat sympathizer
Education
2014-2020 BSc, Molecular Biology and Genetics (GPA: 3.65⁄4.00, High Honor) at Bilkent University—Ankara, Turkey
Currently
Graduate Student at Sabancı University Adebali lab
Research Experience
Feb 2014-June 2020 at Bilkent University
Worked under Assistant Professor Serkan Belkaya. I wrote a script using R language to filter whole exome sequencing results of a patient to identify set of candidate mutations that could be the cause of a rare disease and later evaluated these mutations by fitting them to various disease models and by literature search.
Feb 2014-June 2020 at Bilkent University
Worked under Associate Professor Özlen Konu. I contributed to the online tool developed for RNA sequencing data analysis. Specifically, I worked on development of heatmaps and KEGG pathway gene enrichment analysis. I used R language and various packages like EdgeR, limma, and Shiny.
Sep 2019-Jan 2020 at Bilkent University
Worked under Assistant Professor Onur Çizmecioğlu. I established and maintained prostate cancer cells (LNCaP) with doxycycline inducible PTEN expression.
Research interests
Bioinformatics, Systems Biology, Cancer Biology, GPCRs, Evolutionary Biology
Skills
MATLAB, R (Shiny, plotly), Python (pandas), Java
Western Blotting
qRT-PCR, conventional PCR, RNA and DNA purification
Cell culturing methods (cell freezing, passaging, viral transfection)
Achievements and Honors
2011 Bronze Medal, 18th National Biology Olympiads, TUBİTAK
---